OUR PLANS ARE SIMPLE: LIMITED OR NO CONTRACT OPTIONS, AT YOUR CHOICE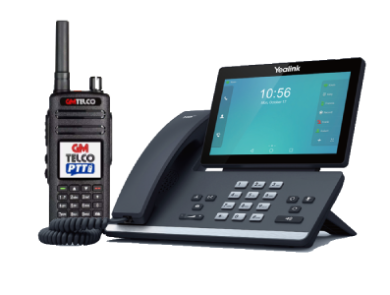 Select the features you need and the equipment that complement your operations. We provide you with the option that best fits your needs, one-on-one, guaranteed.
THE POWER OF YOUR VOICE
Customization is at the heart of what we do. We do not offer plans because every customers needs are as unique as their business is. We only provide solutions based in what you need, resulting in a monthly bill that truly reflects what you use. And, since your business grows, we modify with you. Business partnerships from day one, guaranteed.
---
THE GMTELCO CUSTOMIZED STRUCTURE APPROACH
When adopting the VoIP communication method, remember you will be streamlining your operations and Business Communications.
---
Some factors to consider are:
Business needs:
Determine your incoming vs outgoing call volume. Once identified how many team members will be responsible for it, take under consideration what features are needed immediately and which will become upcoming needs.
Budget:
Replacing or adding equipment may be needed as an initial investment, but with the future savings from traditional call plans, GMTelCo Communications is an ally in propelling your growth on the right path.
Individuality:
Reliability, knowledge, experience and determination to help are key factors when you hire us to run your telecommunications needs. With an establish reputation, and assistance in English and Spanish, we are based on United States and will help you 24/7.
Growth:
Whether you are new to the VoIP arena or upgrading to better service, please consider where your business is and where you want to take it. Startups, companies in rapid growth, franchise expansions or even downsizing / consolidating operations greatly benefit from our services. Partner with us and we will assist you achieve your professional goals and reassess them as needed.